The regular program is 4 hours per day (it can be more or less hours). Three hours minimum in the morning and 2 hours minimum in the afternoon. We are open from 8:15 until 12:30 morning shift and from 14:15 until 18:30 in the afternoons.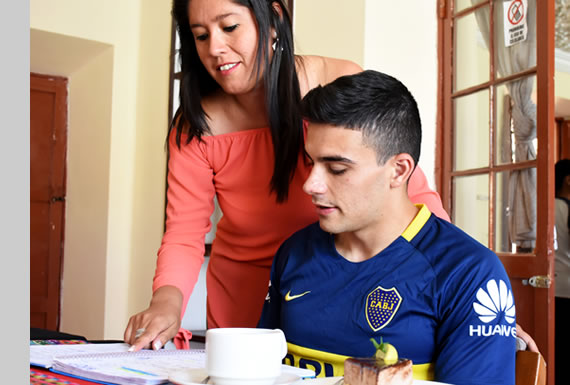 Individual Class
For an individual lesson the price is 6,5 USD (45 Bolivianos) per hour (60 minutes). Discount only if you take more than 20 hours, that is 6 USD (42 bs ). Our school is specialized in individual lessons and we have a lot of qualified teachers available. Individual lessons are always the first choice for an affordable price. While studying one to one, you and the teacher you will work out a maximum progress for your Spanish Skills while you determine the pace of learning.
read more
Group classes
We also offer group classes the price is 5,2 USD (35,5 Bolivianos) per hour and per person. A group is minimum of two or more students. Anyway, while learning in a group can be fun, we can not guarantee any amount of group lessons because an appropriate classmate at your level might not be available.
read more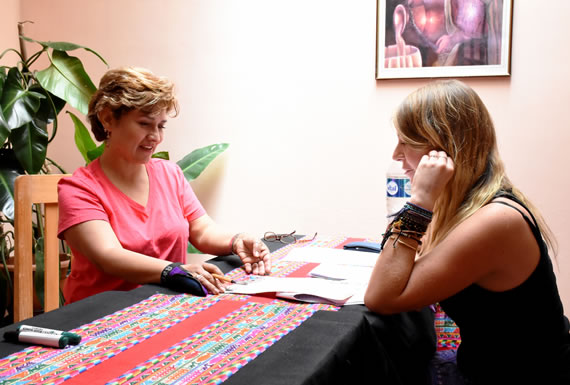 One Day Classes
If you are in a rush or simply stopping by in Sucre for a couple of days, we offer you a one-day class. These courses will help you to go over a specific subject or solve a problem you have had while travelling.
read more
A week classes
With the regular program you will learn grammar concepts in a practical, understandable way and to carry out activities, games social practice in real situations.
Classes for travelers
The teacher will not concentrate on details of grammar, but will stress vocabulary development. Verbs will be taught that cover the various situations encountered in the daily travelers' life: - Common situations for travelers
- Bus stations, taxis, subway maps
- Hotels
- Supermarkets
- Restaurants
- Travel Agencies
- Airports
- Banks
- Directions
Classes for kids
We have classes specially designed for children from the young ages with an appropriate methodology with games, visits to parks, museums, restaurants, etc. where your children can be very practical while learning.
Materials:
Before your classes Our school will provide you:
• 1 exercise book (two weeks lessons)
• Notebook
• 1 blue pen
• Map of the city